Custom Food Trailer Builder Serving IA
Custom Food Trucks
&
Concession Trailer Building
in Byron, Mn
If you are looking to open a food truck business, we are perfect for you. You can trust our extensive experience to provide you with the best.
Many Wonders of
Food Trucks
Food trucks are growing in popularity, and for a good reason. What used to be a quirky way to get standard food is now an amazing dining option that offers hundreds of different cuisines.
Drive the Truck of
Your Dreams
If you want to start your own food truck business, Toner De's Concessions can help. We offer custom concessions trailer and food truck building services in Byron, Mn, and the surrounding areas so that you can drive the truck or trailer of your dreams.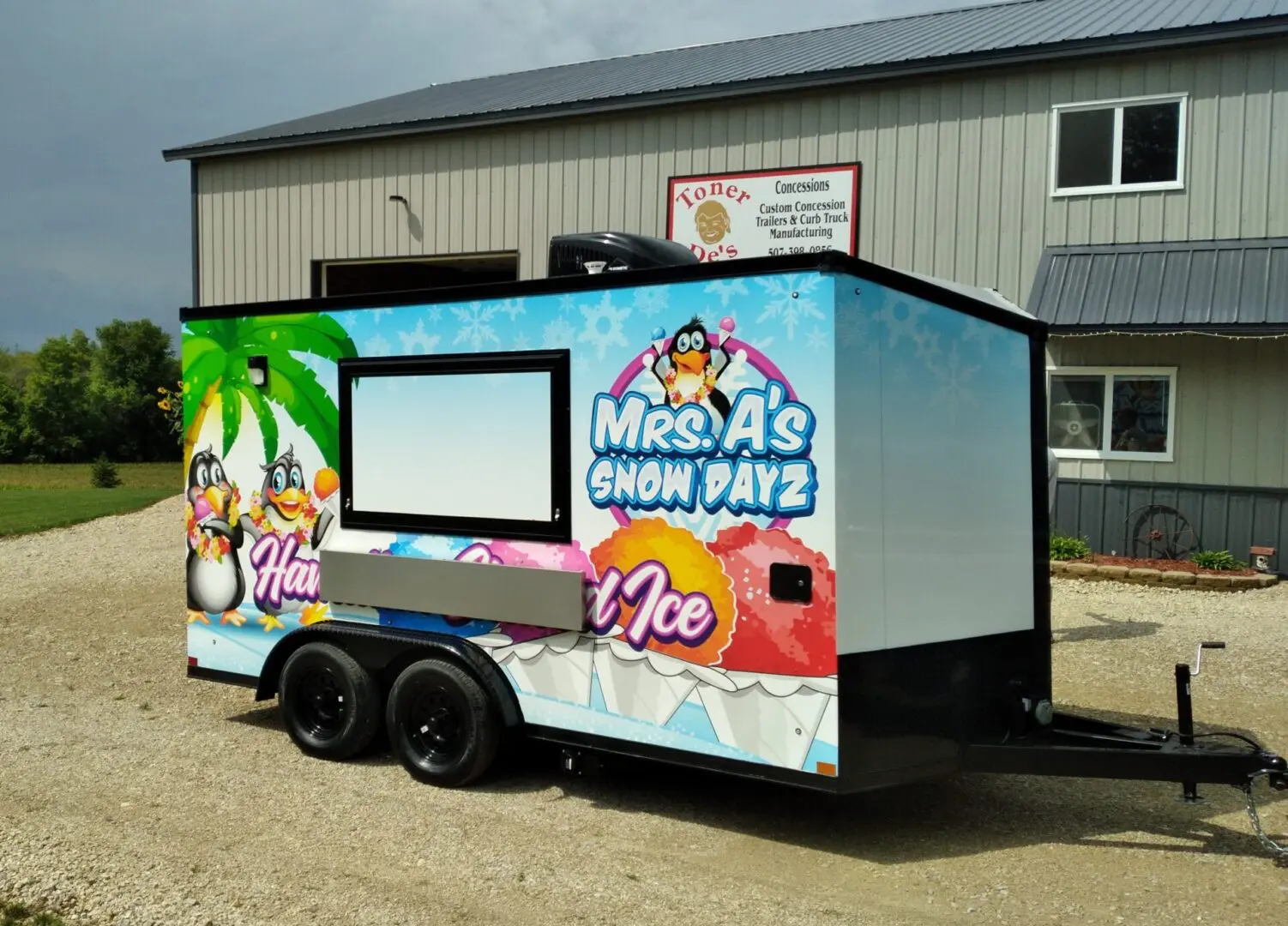 Let Us Build You the
Perfect Food Truck or Trailer
When you think of food trucks, do you think of a regular truck with a window? With our custom food truck building services, your imagination is your only limit. We work with a local trailer company to provide the trailer for you, and we make sure to involve health officials so that the trailer is up to code. Then, we'll work with you to make your dream trailer come to reality.
Offering Perfectionism
at Every Step
We handle every part of the interior build from custom shelving to electrical work. No matter what you want your truck or trailer to accomplish or what kind of food you hope to sell, you can get the truck or trailer you want with our help.
Trust Our
Professional Services
From food truck and concessions trailer building to truck and trailer repairs to ordering the right parts for you, we'll make sure your truck is ready to go at all times. As a family-owned and -operated business, we treat each of our clients with the respect they deserve, and we strive to exceed your expectations with everything we do.
If you want to open a food truck or run a concessions trailer, turn to us. We handle each step of the process so that your truck will be ready to serve when we're done. Contact our team today to learn more.